The number of people who say they have friends or family members who use CBD oil has increased substantially over the past few years due to the surging popularity of CBD oil.
However, given that it is still considered to be a relatively novel dietary supplement, it is reasonable for some individuals to be concerned regarding the effects that it may have on the body. The question of whether or not cbd oil benefits on the kidneys is one of those worries. Although studies on CBD oil have shown that it is generally safe and well accepted by the great majority of individuals, buyers of CBD oil products should still exercise caution in spite of these findings.
The cannabis plant contains over a hundred different cannabinoid chemicals, of which CBD is just one. In spite of the fact that it is extracted from the cannabis plant, CBD oil does not cause consumers to feel high in the same way that traditional cannabis does. Because of this, it is permissible to purchase CBD oil in Australia and in a large number of other nations around the world. CBD has been shown to have an effect on the human endocannabinoid system (ECS), which is a network of pathways and receptors that are dispersed throughout the neurological systems of the body.
CB1 and CB2 receptors are the building blocks of the endocannabinoid system (ECS). These receptors play an important role in homoeostasis, which refers to the capacity of the body to maintain a constant level of function in spite of the influence of environmental conditions such as temperature.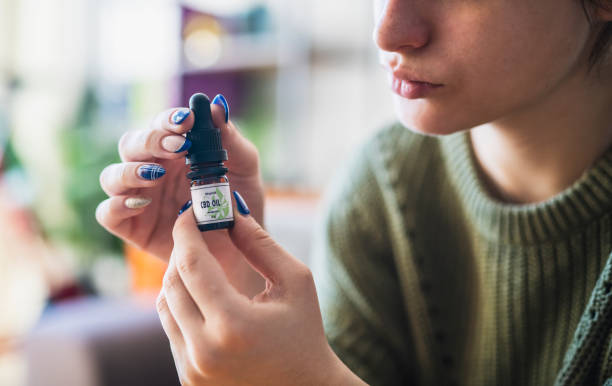 Because CBD and the other cannabinoid compounds aren't naturally present in our bodies, many people use CBD oil as a dietary supplement in the same way that they might take a vitamin every day. This helps to ensure that the body has everything it needs to perform its functions in the most effective manner possible, despite the fact that our bodies do produce a trace amount of endocannabinoids naturally.
Functions Your Kidneys Carry Out
The kidneys are a pair of bean-shaped organs that are located high up in the abdominal cavity, one on either side of the spine. They are responsible for eliminating any toxins or chemicals from the blood that they get from the renal arteries and turning waste into urine, which is then excreted by the body. Their principal purpose is to filter and process the blood that they receive from the renal arteries. In addition to this, they assist in the regulation of the quantity of water that is contained inside the body and the transformation of a vitamin D precursor into the active form of the vitamin.
Your kidneys are continually working away in the background, and in a period of 24 hours, they filter an astounding 150 litres of blood and create around 1.5 litres of urine. This is an incredible amount of work for such a small organ.
Staying well hydrated and eating a diet that is balanced are both important things to do if you want to keep your kidneys in good health. However, it is also important to avoid smoking and drinking alcohol because both of these things can lead to high blood pressure, which is one of the most common causes of kidney disease.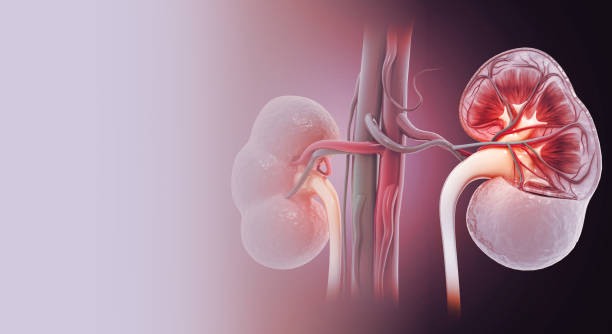 Is It Possible That CBD Oil Could Harm Your Kidneys?
To have an effect on your body, CBD oil, like many other drugs, must first enter the circulation and then find its way to the specific receptors that are located throughout your body in order for it to have that effect. As a result of the fact that it is absorbed into the circulation, there appears to be some worry among prospective users over the effect that this may have on the functioning of the kidneys.
However, there are some worries regarding the quality of some of the products that are now available on the market. A study that was conducted in 2020 showed that there is no evidence to suggest that CBD oil has any harmful effect on the function of the kidneys.
The cannabis plant, particularly the hemp plant that is used to manufacture CBD products, is very good at absorbing substances from the soil in which it is grown. CBD products are made from the hemp plant. This ensures that the plants are full of nutrients by the time they are ready to be harvested, which is the case with all of the items in the CBD One collection because they are cultivated organically.
Toxic pollutants, including as heavy metals, pesticides, and solvents, may nonetheless find their way into the plant and, as a result, the end product if it is cultivated by unscrupulous resellers. These contaminants can be found in plants that have been grown. Because of the potential for these low-quality items to put customers at danger, it is essential to obtain your CBD oil in Australia from a reliable source from whom you can obtain lab tests that detail the specific composition of the product you are purchasing.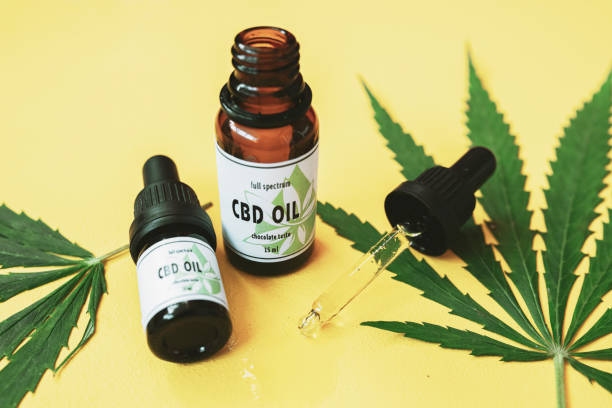 Can it Affect the Kidney Functions?
Failure of the kidneys to perform their normal function of filtering waste materials from the blood is the primary cause of renal failure. When this occurs, toxins begin to accumulate in the body, which, if not handled, can lead to serious health problems or even death.
There is a wide range of potential causes for this, some of which include chronic conditions or traumatic experiences. However, it is also possible for this to be the result of toxic exposure to particular chemicals or pharmaceuticals.
An examination of the use of cannabis in the treatment of the symptoms of chronic kidney disease came to the conclusion that "cannabis itself has not been shown to be associated with a loss of kidney function." This is despite the fact that low-quality CBD products might contain potentially harmful contaminants that could have an effect on kidney function.
In Conclusion
In a nutshell, CBD has repeatedly been demonstrated to be safe, and studies have shown that the great majority of people are able to handle it without any adverse effects.
On the other hand, as is the case with any dietary supplement, items of inferior quality can have any number of unsavoury components or toxins that we would do well to avoid.
If you are interested in trying CBD oil, you should search for a brand that can give you with lab results to verify the components of their goods. Additionally, you should only buy CBD oil from reliable sources so that you can be certain the product you are purchasing is authentic.
To know more about where to buy CBD oil in Australia and other CBD oil benefits, you should book a consultation session with a professional from Chronic Therapy today.